Thinking on Sunday: Scotland - what next?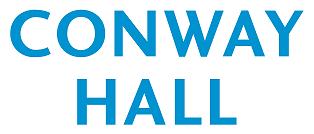 A round table discussion with Norman Bacrac, Chris Bratcher & Ken MacIntyre
After the trauma of the referendum we are going to consider and discuss how Scotland can best move forward. Should the Scottish make the best of the "devo-max" that was so successfully screwed out of Westminster? After all the financials of an independent Scotland never stacked up? Or should a longer view be taken now that the SNP are such a force (thanks to the outstanding Alex Salmond) and continue the fight for independence?
Or has it precipitated a long overdue restructuring of our constitution?
Should Scotland continue to play host to our weapon of mass destruction?
Come along and voice your opinion along with our three speakers, on this very important milestone for the UK.
Chris Bratcher is a former Chair and Treasurer of Conway Hall Ethical Society, and practised Sunday session and WEA/U3A lecturer on a wide range of topics born of his academic philosophical discipline of Ethics and the Philosophy of Mind, and from his studies in Literature and Fine Arts.
Ken MacIntyre has previously presented a talk at Conway Hall on the financial crisis and the nature of money in March 2013 and researches financial and other matters in the context of elite politics. He has Masters degrees from both Edinburgh and London Universities and is a qualified pensions professional.
Norman Bacrac was first elected a Trustee of the Ethical Society several decades ago. He is also Editor of the Society's monthly journal, Ethical Record. As a former physics teacher, he is particularly interested in the hard problem of how the physics of the brain generates conscious experiences, the role it might play in determining the choices we make - and the implications of all this for humanist philosophy.
Chair – Giles Enders,
Giles have been acquainted with Conway Hall for nearly fifty years, attending Sunday Lectures and also the Sunday Concerts. After retirement from a career in marketing he spent nearly a year organizing and cataloguing the Hawkins Music Archive. He was invited to stand as a trustee of what is now Conway Hall Ethical Society and was duly voted in and immediately elected chair. He initiated the electronic cataloguing of the library and prevented the Sunday Concerts from closing by taking them back in-house. Although standing down as a trustee he will continue to manage the Sunday Concerts. Giles is also a life member of The National Secular Society.
Speaker(s):

Mr Chris Bratcher | talks
Ken MacIntyre | talks | www
Norman Bacrac | talks


Date and Time:

2 November 2014 at 11:00 am

Duration:


1 hour 30 minutes

Venue:


Conway Hall
Conway Hall
25 Red Lion Square
London
WC1R 4RL
0207 242 8034
http://www.conwayhall.org.uk/

More at Conway Hall...

Tickets:

£3/£2

Available from:

http://www.conwayhall.org.uk/scotland-what-next

Additional Information:

Tea, Coffee & biscuits will be available.
Register to tell a friend about this lecture.
Comments
If you would like to comment about this lecture, please register here.