Thinking on Sunday: "For Our Children's Earth: Rebuilding the Soil, Sustaining the Future."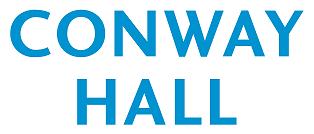 Professor Chris Rhodes on environmental issues and what the possibilities are.
Soil is the fragile living skin of the Earth. It is living because it contains an amazing number of different organisms, and a billion microbes are present in a single teaspoonful of soil. It is fragile because it is prone to degradation, principally by erosion. According the the United Nations, 30% of the world's crop-land has been abandoned over the past 40 years due to degradation and desertification. However, we must produce 60% more food by 2050, to match a population that is predicted to increase from 7 billion now, to 9.5 billion, then. Thus, we are destroying the productivity of that same land from which we demand a relentless increase in production. Is disaster inevitable?"
Professor Chris Rhodes became involved with environmental issues while working in Russia during the aftermath of the Chernobyl nuclear disaster. He rose to become the youngest professor of physical chemistry in the U.K. at the age of 34.
He has published widely including 9 books. He is also a published novelist, journalist and poet. His novel, "University Shambles" was given a nomination for the Brit Writers' Awards 2011: Published Writer of the Year, and has also won The U.S.-based, Authors Show 2013: "50 Great Writers You Should be Reading" award.
Chris has given numerous radio and TV interviews on environmental issues, both in Europe and in the USA - including on BBC Radio 4's Material World. Latest invitations as a speaker include a series of international lectures regarding the impending depletion of world oil and the need to develop oil-independent, sustainable societies, and to preserve the world's soils.
Chair: Stewart Ware
After graduating from the University of Essex Stewart was in the IT industry in the UK, USA and the Netherlands. He has been a member of the Ethical Society for nine years, as holding trustee for 18 months, a trustee for eight and has been involved in several Conway Hall events. He now works for the National Secular Society at its office at Conway Hall.
Speaker(s):

Date and Time:

9 November 2014 at 11:00 am

Duration:


1 hour 30 minutes

Venue:


Conway Hall
Conway Hall
25 Red Lion Square
London
WC1R 4RL
0207 242 8034
http://www.conwayhall.org.uk/

More at Conway Hall...

Tickets:

£3/£2

Available from:

http://www.conwayhall.org.uk/professor-chris-rhodes

Additional Information:

Tea, Coffee & biscuits will be available.
Register to tell a friend about this lecture.
Comments
If you would like to comment about this lecture, please register here.