Independent Dance Crossing Borders talks 2014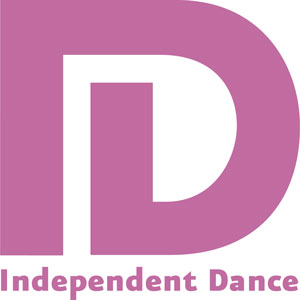 Independent Dance Crossing Borders talks 2014 - Helen Poynor
Independent Dance Crossing Borders talks 2014
The Crossing Borders talks feature UK and international practitioners, whose work understands movement and embodiment through a variety of different forms, and invites them to share their process and practice.
This year's series explores the different ways of working and thinking through the body. The programme will touch on themes such as contexts of art practice, self-censorship, contemporary psychoanalysis, and the wider concerns of how we live together.
Helen Poynor | 21 October | 7 - 8.30pm
Walk of Life Non-stylised and Environmental Movement
The Walk of Life is situated on the borders of dance/movement and environmental awareness, frequently located in the littoral tidal zone between land and sea. It lies at the root of an artistic practice which incorporates movement, site-specific and autobiographical performance, improvisation, theatre, dance, installation and film.
This eclectic and inclusive approach to 'non-stylised' and environmental movement has evolved out of 40 years of professional practice as an independent movement artist, teacher and director in the UK and Australia. It is influenced by the dual lineages of Anna Halprin (California) and Suprapto Suryodarmo (Java).
My intention in this Crossing Borders session is to offer some verbal and visual images of this continually evolving practice, including some of the underlying principles of the work and my current preoccupations; opening a window onto this moving landscape at a particular moment in time and hopefully providing the ground for a fruitful and perhaps ongoing exchange between those present.
For further information, click here - http://www.independentdance.co.uk/programmepage/exchanges/crossing-borders/
Tickets:
Single talk £6 | £4 freelance and concession
3-talk cards £16.50 | £10.50 freelance and concession
Drinks Offer: Free drinks voucher for the first 20 people who book for any talk
To book, please call 020 7091 9650 or email info@independentdance.co.uk
Venue:
Independent Dance
Siobhan Davies Studios
85 St. Georges Road
London
SE1 6ER
Speaker(s):

Helen Poynor | talks


Date and Time:

21 October 2014 at 7:00 pm

Duration:


1 hour 30 minutes

Venue:


Independent Dance
Siobhan Davies Studios
85 St George's Road
London
SE1 6ER
020 7091 9650
http://www.independentdance.co.uk

More at Independent Dance...

Tickets:

£4-£6

Available from:

Please call Siobhan Davies reception on 020 7091 9650 or email info@independentdance.co.uk.
Register to tell a friend about this lecture.
Comments
If you would like to comment about this lecture, please register here.