Why we love German Postwar Artists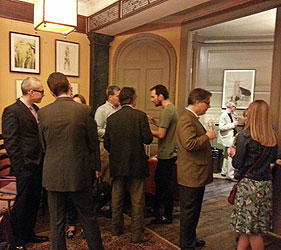 London Art Salon reveals the grit and greatness of German postwar artists Kiefer, Polke and Richter.
In this morning event, art historian and author Dr Marie-Anne Mancio discusses the German contemporary art auction-house 'darlings' – Gerhard Richter, Sigmar Polke, and Anselm Kiefer – as background to the forthcoming Royal Academy and Tate Modern shows this autumn.
These three artists came of age in postwar Germany and used their art to scrutinise the cultural upheavals of the Holocaust, Communism, and the later rise of consumerism and popular media.
Register to tell a friend about this lecture.
Comments
If you would like to comment about this lecture, please register here.