Thinking on Sunday: Climate Change - the truth, the whole truth and nothing but the truth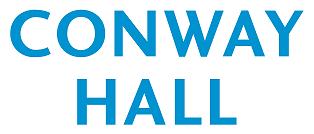 Dr David Williams proposes the arguments and solutions to climate change.
Scientists first warned of the possible effects of anthropogenic CO₂ emissions in the early 1970s. By the mid to late 1980's, there was a consensus view that if emissions remain unabated a range of catastrophic impacts on humanity could ensue. In the intervening period this perspective has remained unchanged and has largely been reinforced by the significant volume of ongoing research that has been undertaken. The cornerstone international response to the science was defined in 1997 (The Kyoto Protocol) under the auspices of the United Nations. This established emission reduction targets for developed countries which are binding under international law. Numerous follow-on international meetings, discussions and negotiations have been held, national government departments established and rafts of policies introduced. However, in spite of these substantial resources, derisory progress has been made and CO₂ emissions continue their inexorable rise. We can have no real confidence that disastrous outcomes will be avoided.
In this presentation the case will be made that it is, in fact, unsurprising that we are in this position as we are pursuing a strategy that is both intellectually flawed and ethically unsound. An alternative route forward is proposed.
Dr David Williams was trained as a research scientist and held academic research posts prior to moving to industry. For the following 30 years he held managerial and executive positions in science based businesses and multi-national companies. During this period his responsibilities included product development, business management and strategic planning for a division of a major US international corporation, where he was a Vice-President. He subsequently returned to academia and for the last 6 years his areas of interest have included climate change policy.
Chair - Tom Rubens
Tom a semi-retired teacher of English and Philosophy. He has worked as a university and college lecturer, and as a private tutor, and is still active in the latter field.
He has been a member of Conway Hall Ethical Society since the 1980s, and has been active at Conway Hall in a number of ways: serving a brief period as editor of the Ethical Record: delivering a large number of Sunday morning lectures; and doing archive work on material in the Society's journals from the 1870s onwards.
Speaker(s):

Date and Time:

23 November 2014 at 11:00 am

Duration:


1 hour 30 minutes

Venue:


Conway Hall
Conway Hall
25 Red Lion Square
London
WC1R 4RL
0207 242 8034
http://www.conwayhall.org.uk/

More at Conway Hall...

Tickets:

£3/£2

Available from:

http://www.conwayhall.org.uk/david-williams

Additional Information:

Tea, Coffee & biscuits will be available.
Register to tell a friend about this lecture.
Comments
If you would like to comment about this lecture, please register here.