Grantchester Christmas Special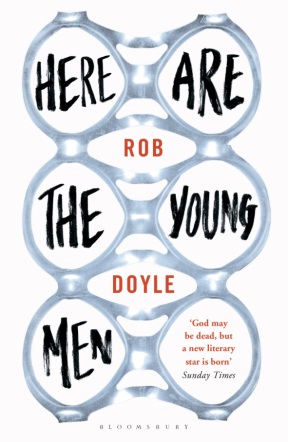 Bloomsbury Book Club with James Runcie and ITV scriptwriter Daisy Coulam
We go behind the scenes of Grantchester for a very special Bloomsbury Book Club this Christmas. Author James Runcie and scriptwriter Daisy Coulam discuss the dramatisation of the first of 'The Grantchester Mysteries' series: Sidney Chambers and the Shadow of Death.
Starring the marvellous James Norton (Sidney Chambers) and Robson Green (Inspector Geordie Keating), murder mystery Grantchester will be shown on ITV this autumn. James Runcie discusses the inspiration behind our favourite cleric sleuth and his roguish friend, while Daisy Coulam reveals the challenges of adapting the enchanting Sidney Chambers stories.
'As a priest, isn't everything our business? There's no part of the human heart which is not our responsibility' Sidney Chambers
Runcie and Coulam reveal how Sidney Chambers' investigations into suspect suicides, a scandalous jewellery theft, a shocking art forgery and unexplained deaths went from novel to screen. Come and find out which character was killed off in the process and join us for our Christmas Book Club wine and book signing with the creators of Grantchester. This is the perfect Christmas present for your sleuth-loving friends and family! Tickets are available either with or without the book purchase and you don't need to be a Bloomsbury Book Club member to come. Grantchester will begin at 9pm on Monday 6th October, on ITV1.
Speaker(s):

Date and Time:

3 December 2014 at 6:00 pm

Duration:


1 hour 30 minutes

Venue:


Bloomsbury Institute
50 Bedford Square
London
WC1B 3DP
020 7631 5717
http://www.bloomsburyinstitute.com

More at Bloomsbury Institute...

Tickets:

£10-25

Available from:

www.bloomsburyinstitute.com
http://tinyurl.com/podc6vb

Additional Information:

For further information please contact Claire Daly, on Claire.Daly@Bloomsbury.com or 0207 631 5717.
Register to tell a friend about this lecture.
Comments
If you would like to comment about this lecture, please register here.