Stevyn Colgan: Mr Green and Mr Gray cannot visit us today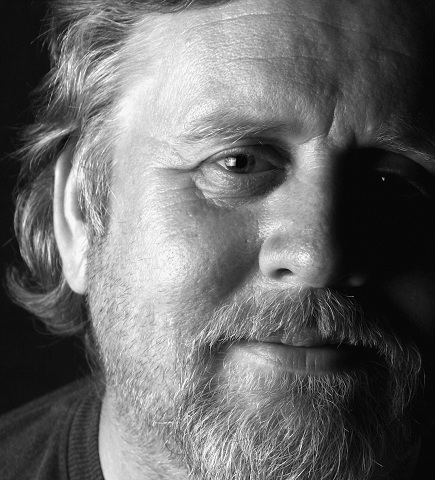 In this entertaining talk by QI's Stevyn Colgan asks an we really predict what life on other worlds is like?
Given the bewildering variety of life on Earth – all stemming from one self-replicating molecule – can we really predict what life on other worlds is like? Maybe not. But we can imagine what it isn't like. In this entertaining talk you'll hear about feuding gangs of scientists, film directors with less imagination than children, and the perils of concrete poo.
Stevyn Colgan, now a QI elf and a writer for Radio 4's The Museum of Curiosity, has been involved with aliens for three decades. He's held Jabba the Hutt's face, helped sculpt creatures for Bruce Willis to shoot at and had a script accepted for Doctor Who in the 1980s.
Stevyn Colgan is one of the writers of the BBC TV series QI and the BBC R4
series The Museum of Curiosity. In a hugely varied half century (and a bit) he's been, among other things, a police officer, a milkman, an illustrator, a folkie and a chef. He's written briefing notes for Prime Minister's Question Time and scripts for Doctor Who and Captain Scarlet, was part of the team that made Dippy the Diplodocus's new tail and has worked on several Hollywood blockbusters. He's been kissed by Princess Diana, hugged by Freddie Mercury, set on fire twice and stabbed once but not in the same day. He currently divides his time between writing, illustration and doing talks around the UK and USA.
His new book 'Why did the policeman cross the road?' is now available to pre-order via Unbound.co.uk
Each regular gathering starts with the Fortmanteau, our with our monthly round-up of fortean news stories from the month.
Register to tell a friend about this lecture.
Comments
If you would like to comment about this lecture, please register here.