Plato's Phaedo and the Myth of Theseus and the Minotaur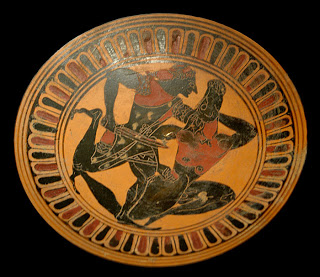 Exploring Plato's use of the myth of the Minotaur in his Phaedo.
One of the most important dialogues of Plato is his Phaedo, in which Socrates discusses the immortality of the soul before he drinks the executioner's cup of hemlock. Throughout the dialogue Plato weaves references to the myth of Theseus and the minotaur: does the experience of the soul in its journey through embodied life parallel the adventure of Theseus and his descent into the labyrinth to meet the half-man half-bull creature at its centre? This talk explores the fascinating insights to be discovered when we approach the myth as symbolic of the universal adventure of all human souls
More details on the Prometheus Trsut's website: www.prometheustrust.co.uk
Register to tell a friend about this lecture.
Comments
If you would like to comment about this lecture, please register here.