Independent Dance Crossing Borders talks 2014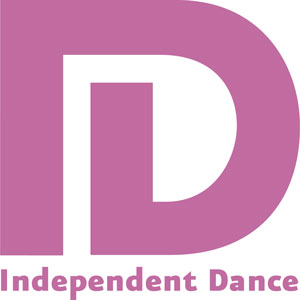 Independent Dance Crossing Borders Talks - Cally Spooner
Independent Dance Crossing Borders talks 2014
The Crossing Borders talks feature UK and international practitioners, whose work understands movement and embodiment through a variety of different forms, and invites them to share their process and practice.
This year's series explores the different ways of working and thinking through the body. The programme will touch on themes such as contexts of art practice, self-censorship, contemporary psychoanalysis, and the wider concerns of how we live together.
Cally Spooner | 25 November | 7 - 8.30pm
In her talk Cally will be exploring the idea of a usurped voice; the transferral of the voice from a live body to a technical body, and the hire body as a technology.
Biography
Cally Spooner is a British-born (b.1983) London-based artist and writer. Drawing from pop music, current affairs, corporate rhetoric and philosophical writing, Spooner's projects address automated behaviour, outsourced subjectivity, mutated human resources and the short-circuiting of language in today's attention economies. Appropriating different performance genres such as the musical, the television commercial and the radio play as both forms and a reference, Spooner considers how the extreme visibility of entertainment sits in relation to dematerialized, indeterminate and unmediated performance, and to the movement and behaviour of speech. Following her large-scale touring musical And You Were Wonderful, On Stage (2013)—commissioned and presented by Stedelijk Museum, Amsterdam; Performa 13, New York; and Tate Modern, London—Spooner is currently producing a film based on the musical that will be made at EMPAC, New York, in 2015. This work follows on from Spooner's Frieze Sounds commission at Frieze New York, and will be produced in partnership with High Line Art, New York. Future projects also include a presentation for the Future Generation Art Prize, and a solo exhibition at gb agency, Paris (all 2014).
Tickets:
Single talk £6 | £4 freelance and concession
3-talk cards £16.50 | £10.50 freelance and concession
Drinks Offer: Free drinks voucher for the first 20 people who book for any talk
To book, please call 020 7091 9650 or email info@independentdance.co.uk
Venue:
Independent Dance
Siobhan Davies Studios
85 St. Georges Road
London
SE1 6ER
Speaker(s):

Cally Spooner | talks


Date and Time:

25 November 2014 at 7:00 pm

Duration:


1 hour 30 minutes

Venue:


Independent Dance
Siobhan Davies Studios
85 St George's Road
London
SE1 6ER
020 7091 9650
http://www.independentdance.co.uk

More at Independent Dance...

Tickets:

£4-£6

Available from:

Please call Siobhan Davies reception on 020 7091 9650 or email info@independentdance.co.uk.
Register to tell a friend about this lecture.
Comments
If you would like to comment about this lecture, please register here.