Independent Dance Crossing Borders talks 2014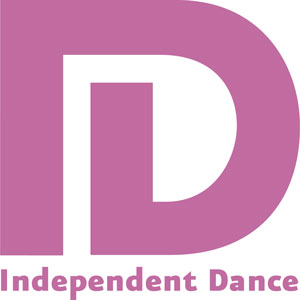 Independent Dance Crossing Borders Talks 2014 - Frey Faust
Independent Dance Crossing Borders talks 2014
The Crossing Borders talks feature UK and international practitioners, whose work understands movement and embodiment through a variety of different forms, and invites them to share their process and practice.
This year's series explores the different ways of working and thinking through the body. The programme will touch on themes such as contexts of art practice, self-censorship, contemporary psychoanalysis, and the wider concerns of how we live together.
Frey Faust | 2 December | 7 - 8.30pm
A philosophical perspective on human movement
Frey Faust is the originator of the Axis Syllabus, which he describes as 'an open-source platform for the cross-correlation of stories and points of view concerning historical and current human movement habits and practices'. His talk sets out to present how his research process has led to some startling discoveries that challenge some commonly held beliefs and traditions, while affirming or reclaiming others. Notions of a constant centre of gravity and of 'neutral' positioning are amongst the beliefs he examines, as are the claims that imagination is better than science or that more mobility is necessarily healthier. Frey argues that his findings suggest a reconsideration of certain attitudes and procedural treatments, in relation to both our bodies and our environment.
Biography
Frey Faust was given direction, discipline and the chance to develop a passion for his chosen muse by his mother, Shekhinah Mountainwater, a known author and leading figure in the women's spiritual movement of America. He worked under her direction from age 8 to age 15, performing as a pantomime-dancer-actor in all manner of circumstances, from the street to the theater.
Nita Little, a participant in the initiation of CI, initiated him to its liberating concepts at the age of 14. At Marcel Marceau's invitation he then went to Paris to study intensively at the former's Ecole de Mimodrame for one year. Afterwards, he returned to California to pursue his personal education through the practice of Afro-Haitian dance, Aikido, Capoiera and Percussion. In 1980, he decided to try his luck in New York.
Ten years later, having worked with some of the best of the NY movers and shakers such as David Parsons, Donald Byrd, Randy Warshaw, Gina Buntz,Ohad Naharin, Meredith Monk, Merce Cunningham and Stephen Petronio, he was granted the opportunity to be the artist in residence at the Werkstatt, Düsseldorf, Germany for two years (now the Tanzhaus NRW). There he was able, with the generous support of the German government, to create six solos and three evening-length works and to begin the consolidation of his pedagogical ideas. He is the author of the book and the originator of the Axis Syllabus-universal motor principles; a method for teaching movement through which he aspires to assist his students to deepen their understanding and use of nature's gift to us.
http://www.axissyllabus.com/
Tickets:
Single talk £6 | £4 freelance and concession
3-talk cards £16.50 | £10.50 freelance and concession
Drinks Offer: Free drinks voucher for the first 20 people who book for any talk
To book, please call 020 7091 9650 or email info@independentdance.co.uk
Venue:
Independent Dance
Siobhan Davies Studios
85 St. Georges Road
London
SE1 6ER
Speaker(s):

Frey Faust | talks


Date and Time:

2 December 2014 at 7:00 pm

Duration:


1 hour 30 minutes

Venue:


Independent Dance
Siobhan Davies Studios
85 St George's Road
London
SE1 6ER
020 7091 9650
http://www.independentdance.co.uk

More at Independent Dance...

Tickets:

£4-£6

Available from:

Please call Siobhan Davies reception on 020 7091 9650 or email info@independentdance.co.uk.
Register to tell a friend about this lecture.
Comments
If you would like to comment about this lecture, please register here.