Dreaming a New Dream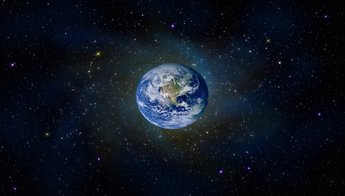 This talk will explore among other things how together we can build a new future for and with our planet.
This talk will explore among other things the ecology of being, the ecology of change and becoming and being the change one wants to see in the world.
Looking to the future to find the future from the future about the future. Sustainability as you may never have thought of it before!
Tonight will explore how instead of looking at the problems of the past and perhaps making even greater mistakes by trying to correct them, we can see the opportunities the future has in store for us all and thereby find new ways to be, to think, to do, to change, to arrange ourselves to receive and shape the future instead of facing the future with the prison/s of the past.
The possibilities of the future are as infinite and limitless as the Universe itself if we can find together what the future might have in mind for us rather than what we have in mind for the future.
Therefore if you are interested in finding a new, shared vision of the future then come and join us for a fascinating research into how what hasn't happened yet can help what has!
It promises to be a mind changing evening.
Tanya Adams is a Shamanic Practitioner who works with individuals and groups to access their own inner wisdom and connect with the natural world. She is also an experienced Town and Transport Planner, Energy Advisor and Community Sustainability Advisor.
Tony Kearney is an educator, trainer, facilitator, mediator, farmer, environmentalist and published author. (Who Owns the Future?, Boo! and The Tao of Awe.) He travels widely from his home in Ireland facilitating events to do with personal and planetary change.
Speaker(s):

Date and Time:

17 December 2014 at 7:30 pm

Duration:


2 hours

Venue:


Conway Hall
Conway Hall
25 Red Lion Square
London
WC1R 4RL
0207 242 8034
http://www.conwayhall.org.uk/
Show map



Organised by:


Tickets:

£5

Available from:

http://www.eventbrite.ie/e/dreaming-a-new-dream-tickets-14443209027?aff=efblike

Additional Information:

Contact: tony.kearney6@gmail.com for more information
Register to tell a friend about this lecture.
Comments
If you would like to comment about this lecture, please register here.