Independent Dance Crossing Borders talks 2014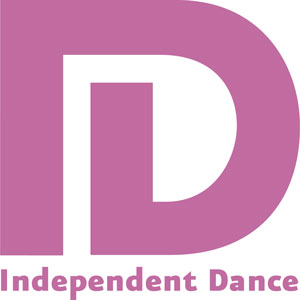 Independent Dance Crossing Borders Talks 2014 - Alice Chauchat
Independent Dance Crossing Borders talks 2014
The Crossing Borders talks feature UK and international practitioners, whose work understands movement and embodiment through a variety of different forms, and invites them to share their process and practice.
This year's series explores the different ways of working and thinking through the body. The programme will touch on themes such as contexts of art practice, self-censorship, contemporary psychoanalysis, and the wider concerns of how we live together.
Alice Chauchat | Tuesday 16 December | 7 - 8.30pm
In this lecture-performance I present a series of propositions for ways of coming together; different ethos of collaboration which I've been experimenting with in my professional life.
Visiting past situations, I want to make public some concerns and imaginations that feed and are fed by work, but that tend to remain in the backstage of performances. Across the various projects (or other structures built to facilitate forms of exchange within the performing arts field) and practices that nourish the presentation, issues recur: the role of speech and agreement, the conditions for hospitality, the necessary distance between people, the drive for change, the redistribution of authority and responsibility. The projects, my experiences, act as thinking tools and material.
Biography
Alice Chauchat, born 1977 in Saint-Etienne (FR), lives and works in Berlin and Paris as choreographer, performer and teacher/lecturer. Studied in the Conservatoire National Superieur de Musique (Lyon) and at P.A.R.T.S. (Brussels). She works most in collaborative set-ups, developing numerous choreographic projects and platforms for knowledge production and exchange in the performing arts (everybodystoolbox.net, pa-f.net, specialissue.eu etc.). 2010-2012 she was part of the artistic co-direction for Les Laboratoires d'Aubervilliers, a center for artistic research in the Parisian suburbs.
http://everybodystoolbox.net/index.php?title=Accueil
Tickets:
Single talk £6 | £4 freelance and concession
3-talk cards £16.50 | £10.50 freelance and concession
Drinks Offer: Free drinks voucher for the first 20 people who book for any talk
To book, please call 020 7091 9650 or email info@independentdance.co.uk
Venue:
Independent Dance
Siobhan Davies Studios
85 St. Georges Road
London
SE1 6ER
Speaker(s):

Alice Chauchat | talks


Date and Time:

16 December 2014 at 7:00 pm

Duration:


1 hour 30 minutes

Venue:


Independent Dance
Siobhan Davies Studios
85 St George's Road
London
SE1 6ER
020 7091 9650
http://www.independentdance.co.uk

More at Independent Dance...

Tickets:

£4-£6

Available from:

Please call Siobhan Davies reception on 020 7091 9650 or email info@independentdance.co.uk.
Register to tell a friend about this lecture.
Comments
If you would like to comment about this lecture, please register here.