Dublin as a Global City, 1600-2015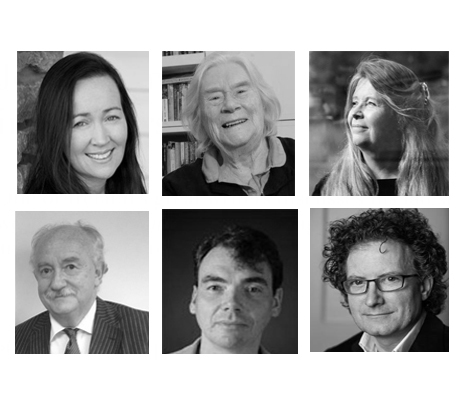 Illustrated lecture considering Dublin's global positioning through space and time as a small but influential city.
Dublin as a global city 1600-2015
by Professor Kevin Whelan
Synopsis: In recent decades, national history has bifurcated, moving both down (micro-history) and up (Atlantic, global). This illustrated lecture is an exercise in regarding history as a panorama rather than as a close-up in considering the global positioning through space and time of a small but influential city. It approaches the evolution of Dublin through a series of flows – of people, ideas, goods, and culture. It tracks Dublin's rise as a 'city of brick', as it surged from a mere 10,000 in 1600 to 200,000 by 1800 - a response to the northwards migration of the centre of gravity of the European economy from its old Mediterranean heart to the Atlantic facade. It anatomises Dublin under the Union, a 'city of shadows', as its trade, population and prospects were all constricted. It considers the influence of two global systems -Imperialism, Catholicism – on Dublin in the nineteenth century. The 'city of words' emerged in the early twentieth century, when Joyce, Yeats and Beckett found ways to universalize the city. The 1916 Rising is considered, as is the exhausted city of the post-imperial phase. Finally the lecture looks at the emergence of the 'silicon city', and how Dublin functions as a transnational city in the current global economy. By looking at Dublin over a long time frame and in a wider geographical frame, its distinctive evolution can be tracked through comparative perspectives.
Biography: Kevin Whelan was named the inaugural Director of the University of Notre Dame Centre in Dublin in 1998. He has been a visiting professor at New York University, Boston College and Concordia University (Montreal). He has lectured in over a dozen countries, and at the Sorbonne, Cambridge, Oxford, Torino, Berkeley, Yale, Dartmouth, and Louvain. He has written or edited twenty books and over one hundred articles on Ireland's history, geography, literature and culture. These include The Tree of Liberty (1996), Fellowship of Freedom(1998), and the Atlas of the Irish Rural Landscape (2011). Among influential articles are those on 'An underground gentry?,' 'The republic in the village,' 'The Memories of "The Dead,"' 'Between: the politics of culture in Friel's Translations' and 'The Green Atlantic.'
Speaker(s):

Professor Kevin Whelan | talks


Date and Time:

23 February 2015 at 7:30 pm

Duration:


1 hour

Venue:


Irish Literary Society
Bloomsbury Hotel
16-22 Great Russell Street
London
WC1B 3NN
07906435121
http://www.irishlitsoc.org

More at Irish Literary Society...

Tickets:

for non-members £5

Available from:

https://www.facebook.com/events/1612712212294179/
Register to tell a friend about this lecture.
Comments
If you would like to comment about this lecture, please register here.