So, there is no God. Is that so?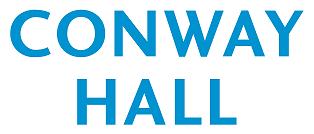 Prof. Anthony O'Neill and Ms. Dominique Williams.
This event, going against the grain of the Conway Hall Ethical Society, considers two different views of the monotheistic "God". One is given by Anthony O'Neill, Siemens Professor of Microelectronics at Newcastle University, who will invite us to reconsider the very atheistic foundations on which our Society was formed by saying what being a Christian means to him. The second view will be a quite different perspective given by Dominique Williams, who will argue that both notions have more in common than first meets the eye and she will challenge you to readdress your convictions. Both will take questions and comments and doubtless stoutly defend their respective corners.
Anthony O'Neill is Siemens Professor at Newcastle University. In 1994 he was Visiting Scientist at MIT where he pioneered research on a new generation of silicon chip devices. In 2002 he became a Royal Society Industry Fellow with Atmel. He was visiting professor at EPFL (Switzerland) in 2009. He is the director of nanoLAB, Newcastle's Nano-science and Technology Research Centre, a Fellow of the IET and a director of the National Microelectronics Institute. He took a leading role in establishing eFutures (http://www.eFutures.ac.uk), a national network aiming to maximise the impact of UK electronics research. His research interests span a wide range and include taking silicon into new areas such as the bio-electronic interface and into neuroscience.
Dominique Williams Not a professor, not a doctor, not an author. Not in politics, not in the media, not in banking. Neither a philosopher but likes to gaze at life "through the looking glass" of philosophy. So maybe the soul of a poet. After 30 years in teaching and for the last 3 years caring for someone with Alzheimer's, she constantly learns to approach life from a different angle, and to keep on wondering.
Speaker(s):

Date and Time:

8 February 2015 at 11:00 am

Duration:


1 hour 30 minutes

Venue:


Conway Hall
Conway Hall
25 Red Lion Square
London
WC1R 4RL
0207 242 8034
http://www.conwayhall.org.uk/

More at Conway Hall...

Tickets:

£3/£2/Free for Ethical Soc Members

Available from:

Additional Information:

http://www.meetup.com/ConwayHall/events/220068352/
Register to tell a friend about this lecture.
Comments
If you would like to comment about this lecture, please register here.