Philosophy and Myth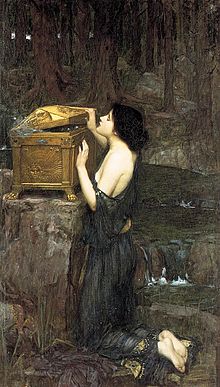 An exploration of the place of myth in philosophy, based on Sallustius' writings on the Gods and the World.
Many Platonic writers of ancient times drew upon the power of myth to enrich their philosophic teachings. Sallustius (4th century AD) explores the meeting of myth and philosophy in two chapters of his work, "On the Gods and the World". We will read and discuss his insights into the kinds of myth, their purposes, and the way in which they should be understood: he writes of the great archetypal myths, "these things never did happen, but always do."
Entrance in free, but donations between £3-5 will be welcomed.

More details on the Prometheus Trust's website: www.prometheustrust.co.uk
Register to tell a friend about this lecture.
Comments
If you would like to comment about this lecture, please register here.