Steps in stylistics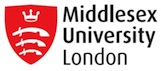 Two presentations on stylistics and 'text travel'
There will be two presentations in this session:
'Stepping into The Hundred Acre Wood: A Deictic Shift Theory account of A.A. Milne's Winnie-the-Pooh'


Andrea Macrae (Oxford Brookes University)


! /assets/images/2255.jpg!
The children's book Winnie-the-Pooh has retained huge popularity since its publication almost a century ago. In this talk I explore the relationships between the storyworld, the narration, and the real reader. In particular, I look at the ways in which the deictic language of the text evokes a sense of involvement in the narrative discourse and immersion in the storyworld. Using deictic shift theory (Duchan, Bruder and Hewitt 1995; Herman 2002), I explore the deictic projection, into and out of narratorial and narratee roles, invited by the person, spatial, temporal, social and discourse deixis of the opening few pages, conceptually drawing the reader into the fantasy spaces of both the scene of the telling and the scene of the told. This paper will offer an alternative model to text world theory, a different but connected and complementary account of readers 'experiences of processing and navigation across story worlds . . .
'"As if stepping into a movie": A text world theory account of Neil Gaiman's The Graveyard Book'
Marcello Giovanelli (University of Nottingham)


! /assets/images/2256.jpg!
In this talk, I outline the operational parameters and analytical potential of text world theory (Gavins 2007; Werth 1999). I argue that text world theory is particularly useful in explaining both the texture and the likely interpretative effects of narratives that rely on a variety of temporal, spatial and perspectival shifts. I subsequently use text world theory to analyse the opening to Neil Gaiman's The Graveyard Book, drawing on and explaining more impressionistic responses from both the literary-critical tradition and from online book reviews that emphasise readerly feelings of disorientation and fear. In doing so, I hope to show that text world theory, as part of a systematic and rigorous stylistics, can help to account for existing readings of texts and also generate insights in new and interesting ways.
Register to tell a friend about this lecture.
Comments
If you would like to comment about this lecture, please register here.