At least, at most, more than, fewer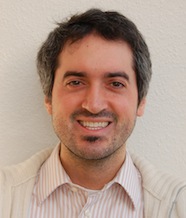 Evidence on quantifiers from acquisition, processing and sign language
It has recently been proposed that the traditional definitions of natural language quantifiers in terms of first- or second-order logic fail to capture important aspects of their meaning. In this presentation I review theoretical linguistic and psycholinguistic evidence in favour and against the proposal that superlative quantifiers (at least n, at most n) have richer meanings than comparative quantifiers (more than n, fewer than n) and that these additional aspects of meaning call for a significant revision of the semantics of these and other expressions.
Register to tell a friend about this lecture.
Comments
If you would like to comment about this lecture, please register here.