The Naval Wing of the Royal Flying Corps - The Forgotten Ancestor of the RAF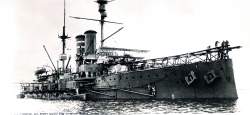 The lecture will cover the creation and evolution of the Naval Wing of the Royal Flying Corps
The lecture will cover in chronological form the creation and evolution of the Naval Wing of the Royal Flying Corps, usually known as the Royal Naval Air Service. It will explain the origins of Naval flying with the unsuccessful rigid airship programme and the early development of heavier than air Naval aeroplanes, with the first take-offs from ships. The beginnings of the Royal Flying Corps will then be covered with its two wings, military and naval, which at first operated together as a joint force. The effects of the war in confirming an increasing autonomy for each wing will be explained as will the activities of the Naval Wing in 1914, that had little to do with naval warfare. The attempt by the Admiralty to bring the Naval Wing under control will next be covered, as will the Wing's warlike activities, notably in the Dardanelles campaign. Next the inter-service wrangles over control of aviation will be disentangled. The belated attempts to set up a true 'fleet air arm' will be critically analysed, culminating in an explanation of why the creation of a centralised Air Ministry and Royal Air Force seemed a good idea – even to some senior RN officers.
Register to tell a friend about this lecture.
Comments
If you would like to comment about this lecture, please register here.