Shedding light on homeopathy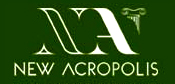 The word 'homeopathy' means 'similar suffering' in Greek. This is because its founder, Samuel Hahnemann, discovered that when a substance is given to a healthy person, it creates the very illness it can cure in a sick person. This is called the 'law of similars' and is the first principle of homeopathy.
Tonight's lecture will explore this method of healing and how it empowers the patient to become proactive in their own healing process. This enables them to become more resilient, not only to illness itself, but also to the vagaries of life which so often can send one off the sacred path of life itself.
The intention is for it to be an interactive evening with welcome participation from the group.
Register to tell a friend about this lecture.
Comments
If you would like to comment about this lecture, please register here.