The Funding Gap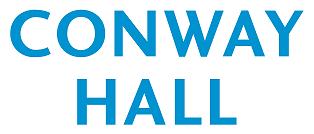 This evening workshop will discuss the funding crisis amongst groups that work with and for women in STEM
This evening workshop will discuss the funding crisis amongst groups that work with and for women in STEM and devise a practical plan to financially support the essential work being done by grassroots and industry-focused groups.
For many years, we've heard about how the number of girls and women studying and taking up careers in science, technology, engineering and maths (STEM) is woefully low. And for years, there have been calls to action, pleas for something to be done.
We're now at a point where there are many grassroots and industry-focused groups are working incredibly hard to support, inspire and celebrate women in STEM. But despite their success, they all lack one thing: Funding.
This evening workshop will tackle this problem head-on. Using a facilitated, open space format, attendees will drive the discussion, defining their own agenda and then breaking into groups for in-depth conversations, before finally sharing ideas with all attendees.
This event is open to all, but we are particularly keen to see representatives of large businesses, corporate social responsibility experts, philanthropists, funders, grant-givers and charitable institutions attending.
You can read more about the background to this event on the Ada Lovelace Day blog.
Speaker(s):

TBC

Date and Time:

18 June 2015 at 6:30 pm

Duration:


2 hours 30 minutes

Venue:


Conway Hall
Conway Hall
25 Red Lion Square
London
WC1R 4RL
0207 242 8034
http://www.conwayhall.org.uk/

More at Conway Hall...

Tickets:

Free

Available from:

https://www.eventbrite.co.uk/e/the-funding-gap-tickets-16666192029

Additional Information:

http://findingada.com/blog/2015/04/02/how-can-we-really-get-more-women-into-tech/
Register to tell a friend about this lecture.
Comments
If you would like to comment about this lecture, please register here.