Martin Buber and the I-Thou concept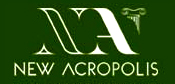 This 2-hour seminar-workshop examines the apparent incompatibility between Buber's I-Thou concept and our need to "know where we're going".
Buber opened up a new vision of the potential of human relating with his iconic book I and Thou and his concepts can be used to enrich our individual practice of mindfulness and our experience of meditation. But the world we live in is a world which projects certainties and highlights difference; we often internalise this process and assimilate it into our own attitude to life. Is there a chance for us as individuals and a hope for the world to be different? Can we realistically use Buber's insights?
The speaker, Simon Cole, is a senior-accredited counsellor member of the British Association for Counselling and Psychotherapy and a course leader for accredited advanced diploma courses. He has over 25 years experience as a practitioner, trainer and course creator.
Register to tell a friend about this lecture.
Comments
If you would like to comment about this lecture, please register here.