Finding You in a Very Big Universe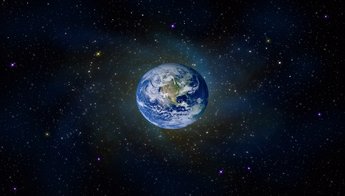 A talk about the enormity of our reality and how within that reality a person can begin to find themselves.
Somewhere inside the above picture that is 13.7 billion light years across and therefore 13.7 billion light years old is …….. you!
It's little wonder therefore that we sometimes get lost and lose our way both individually and collectively as a species. For with so much space and time where and how do you find yourself and who and what you are and can be? Yet having spent so long and travelled so far in getting here it seems like an awful waste of time and space not to try and find out don't you think? In this talk we will attempt just that.
Instead of just trying to be the change you want to see in the world, why limit yourself and why not try and be the change you want to see in the Universe!
For whilst you may not be the centre of the Universe after all, perhaps you might find that you have a bit of the centre of the Universe inside you?
Speaker(s):

Mr Tony Kearney | talks


Date and Time:

16 June 2015 at 2:30 pm

Duration:


2 hours

Venue:


Conway Hall
Conway Hall
25 Red Lion Square
London
WC1R 4RL
0207 242 8034
http://www.conwayhall.org.uk/
Show map



Organised by:


Tickets:

£5

Available from:

http://www.eventbrite.ie/e/finding-you-in-a-very-big-universe-tickets-17086426963?utm_campaign=201308&ref=esfb&utm_source=Facebookenivtefor001
Register to tell a friend about this lecture.
Comments
If you would like to comment about this lecture, please register here.