From Radium to radium - full circle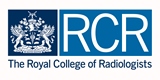 An overview of the history of medical radionuclides in the treatment of cancers
This free public lecture gives an overview of the history of medical radionuclides in the treatment of cancers, starting with radium and moving full circle to look at modern applications with radium. The many therapeutic uses of radionuclides will be covered showing that, far from being considered outdated, exciting new approaches using radium are, even now, being developed.
The talk will be given by Professor Nick Reed Consultant Clinical Oncologist at the Beatson Oncology Centre, Gartnavel General Hospital, Glasgow, with a special interest in the management of gynaecological cancers and the treatment of neuroendocrine cancers, including thyroid cancers. Nick is also interested in the use of radionuclides for the diagnosis and therapy of cancers.
Register to tell a friend about this lecture.
Comments
If you would like to comment about this lecture, please register here.