London: too big to succeed?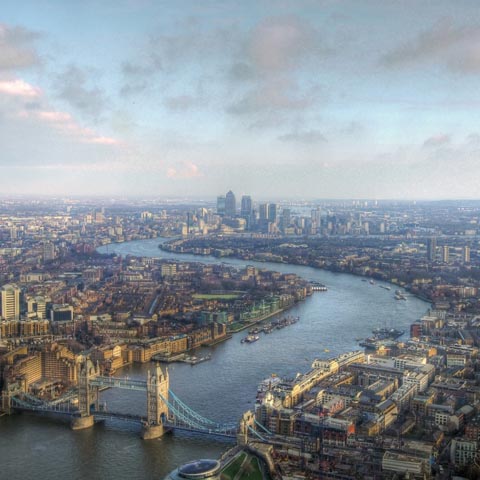 A panel discussion on the future of London's growth.
London competes on a global stage, but what price does its infrastructure pay for doing so? With growing pressure on housing, transport and public services, is it time to rethink growth in the capital?
Join us for a panel discussion as part of the Royal Geographical Society (with IBG)'s 21st Century Challenges series.
Speakers:
Pippa Crerar (Chair), City Hall Editor, London Evening Standard
Lord Adonis, Reformer, writer and Labour peer. Non-executive board member of HS2 Ltd. Former Secretary of State for Transport, Minister for Schools, Head of the No.10 Policy Unit, and senior No. 10 adviser on education, public services and constitutional reform. Author of books including '5 Days in May: The Coalition and Beyond'.
Bridget Rosewell OBE, Economist and business woman. Senior adviser at Volterra Partners, chair of Audit for Network Rail, author of 'Reinventing London' and former Chief Economic Adviser to the Greater London Authority.
Jules Pipe CBE, Mayor of Hackney, Chair of London Councils and member of the London Enterprise Panel.
Contact
Book online: www.rgs.org/21cc
Book by phone: +44 (0)20 7591 3100
Contact: events@rgs.org
Twitter: @21cc
Image credit: Mariusz Kluzniak (Flickr)
Speaker(s):

TBC

Date and Time:

15 September 2015 at 7:00 pm

Duration:


1 hour 30 minutes

Venue:


The Royal Geographical Society
1 Kensington Gove
London
SW7 2AR
02075913100
http://www.rgs.org/HomePage.htm

More at The Royal Geographical Society...

Tickets:

£10 (£7 RGS-IBG members)

Available from:

Book online https://www.rgs.org/21cc
Call: 0207 591 3100
Email: events@rgs.org

Additional Information:

Doors open at 18:00. A bar with be available before and after the event.

The event takes place in the Ondaatje lecture theatre.
Register to tell a friend about this lecture.
Comments
If you would like to comment about this lecture, please register here.