The Wild World Of Corvids: Understanding Animal Behaviour And Cognition.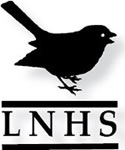 A fascinating look into the behaviour of birds of the crow family and the insights they provide into complex problem solving in birds.
Corvids (birds of the crow family) are renowned for their sophisticated intelligence, but how exactly do birds go about solving complex problems? In this fascinating talk Dr Gabrielle Davidson, a Research Associate at the University of Cambridge's Comparative Cognition Laboratory, will explore the cognitive abilities observed in corvids, with a focus on how wild jackdaws cope with social and ecological challenges. Drawing on her PhD work with the Cambridge Jackdaw Project, she examines how corvids respond to where others are looking (ie: gaze direction) and how this can affect decisions about nesting locations, predator escape and foraging opportunities.
Register to tell a friend about this lecture.
Comments
If you would like to comment about this lecture, please register here.