Dinosaurs and Bird Evolution.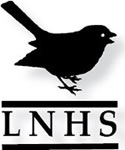 Talk from one of our most reknowned paleozoological researchers looking at the evidence that birds are evolved from dinosaurs.
Reknowned paleozoological researcher, consultant and author, Dr. Darren Naish, looks at how, 100 million years ago, birds were merely one of several small, feathered dinosaur groups. With a rich, complex and diverse fossil record and huge recent advances in their study there is no longer any reasonable doubt that birds truly are living dinosaurs. Dr. Naish will take us from birds' dinosaurian origins all the way to the emergence of the modern groups, including details of our understanding of hummingbird origins and the early history of penguins, parrots and songbirds.
Register to tell a friend about this lecture.
Comments
If you would like to comment about this lecture, please register here.