Spring In The Rockies: Birds And Wildlife.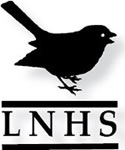 A beautiful tour of The Rockies and the diverse and dramatic wildlife living there.
John has travelled around the world leading birdwatching and wildlife holidays and The Rockies is one of his favourite destinations. The Rockies in Spring offers masses of fascinating breeding and migrant birds, a great mammal list including grizzlies, bison, moose and pronghorn, and high meadows awash with colourful flowers. All this is seen against the stunning backdrop of the Rocky Mountains in the Yellowstone and Grand Tetons National Parks which John's illustrated talk gives us an enticing tour of.
Register to tell a friend about this lecture.
Comments
If you would like to comment about this lecture, please register here.