Tree Sparrow Conservation.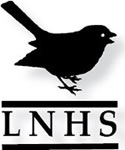 A look at attempts to keep the, now scarce. Tree Sparrow as a breeding species in Hertfordshire.
Ken Smith is acting Bird Recorder for Hertfordshire and one of the authors of the new 'Birds of Hertfordshire'. The Herts Bird Club have been working to retain the tree sparrow as a breeding species in the county for more than a decade. In this talk Ken will describe the actions taken and the results of detailed monitoring of the outcomes.
Register to tell a friend about this lecture.
Comments
If you would like to comment about this lecture, please register here.