London Thinks – The UK: Looking Inwards or Reaching Outwards?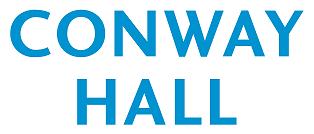 Charles Clarke and Simon Anholt on the UK's future: Looking inwards or reaching outwards?
This is a unique and very special event in which two distinguished speakers: Charles Clarke – outspoken politician, former Education – and Home – Secretary and author of the highly regarded The 'Too Difficult' Box: The Big Issues Politicians Can't Crack, and Simon Anholt – visionary, international policy advisor and recipient of the Nobels Colloquia Prize for Economics, whose Berlin 2014 TED talk went viral, will address the fundamental challenge facing humanity today: Who's looking after the world?
Charles Clarke will set the scene – describing the ominous prospects for humanity, brought about by self-centred behaviour.
Speaker(s):

Date and Time:

9 November 2015 at 7:30 pm

Duration:


2 hours

Venue:


Conway Hall
Conway Hall
25 Red Lion Square
London
WC1R 4RL
0207 242 8034
http://www.conwayhall.org.uk/

More at Conway Hall...

Tickets:

£10 - £5

Available from:

https://www.eventbrite.co.uk/e/london-thinks-the-uk-looking-inwards-or-reaching-outwards-tickets-18553404733
Register to tell a friend about this lecture.
Comments
If you would like to comment about this lecture, please register here.