A British-Owned Congo: Roger Casementís Battle with Slavery in Peru (1910-1914)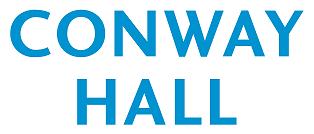 Talk focusing on anti-slavery lobbyist Roger Casement, who was hanged on a charge of treason by the British Government in 1916.
Roger Casement was the twentieth century's first outstanding humanitarian. Best known for his 1904 chilling report on conditions in King Leopold's Congo, Casement continued his campaign for human rights in the Putumayo Valley bordering Peru and Colombia, where a rubber company with headquarters in London was abusing and murdering indigenous people on a massive scale – nearly thirty thousand workers had died for a few thousand tons of rubber. Casement's 1912 Foreign Office published report made for disturbing reading. He was widely celebrated as a hero in his battle to expose widespread abusive labour regimes. In 1916, Casement was hanged on a charge of treason by the British Government.
Speaker: Prof Jordan Goodman
Jordan Goodman is a historian presently affiliated as an Honorary Research Associate in the Department of Science and Technology Studies, UCL. He has written widely in the fields of the history of human rights, cultural history and the history of science for both a general and an academic audience. His talk is based on his book, The Devil and Mr. Casement: One Man's Battle for Human Rights in South America's Heart of Darkness, (London, 2009/New York, 2010).
This event is the seventh of eight talks in the series titled The British Business of Slavery, curated by Deborah Lavin.
Tickets: individual tickets £5, students and participating society members £3. Series ticket £30, students and participating society members £21.
Speaker(s):

Professor Jordan Goodman | talks


Date and Time:

1 December 2015 at 7:00 pm

Duration:


2 hours

Venue:


Conway Hall
Conway Hall
25 Red Lion Square
London
WC1R 4RL
0207 242 8034
http://www.conwayhall.org.uk/

More at Conway Hall...

Tickets:

£3 - £5

Available from:

https://www.eventbrite.co.uk/e/a-british-owned-congo-roger-casements-battle-with-slavery-in-peru-1910-1914-tickets-17263638006
Register to tell a friend about this lecture.
Comments
If you would like to comment about this lecture, please register here.