Ready for impact?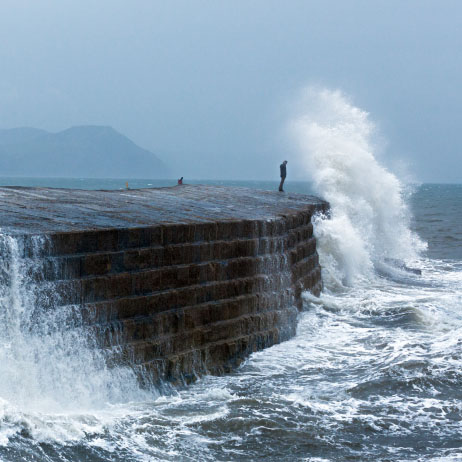 Join us at the Royal Geographical Society (with IBG) for a panel discussion looking at the impacts of climate change on the UK and how we can adapt. Hear from expert speakers and share your views.
We live in a rapidly changing world. How can the UK become more resilient to the environmental, social, and economic impacts of a changing climate? Are we doing enough and are we doing it fast enough to protect our communities?
Join us and our expert panel for a lively discussion, part of the Royal Geographical Society (with IBG)'s 21st Century Challenges discussion series. All welcome.
Speakers:
Roger Harrabin, BBC Environment and Energy analyst
Roger Harrabin has broadcast on environmental issues since the 1980s and has won many awards in print, TV and radio. In September 2010 he presented Uncertain Climate, a highly-praised two-part documentary on Radio 4, which examined media depictions of climate change. Later that year he completed a documentary outlining the difficulties faced by organisers and delegates at the 2009 United Nations Climate Change Conference in Copenhagen.
Frans Berkhout, Professor of Environment, Society and Climate, King's College London
Frans Berkhout is Professor of Environment, Society and Climate in the Department of Geography, King's College London. One of his specialisms is climate change adaptation and the incentives, constraints and limits to adaptation by organisations and other social actors. He was a lead author in the IPCC's Fifth Assessment Report (2007) and former Interim Director of the Future Earth programme based at the International Council for Science in Paris.
Sarah McAdam, Deputy Director, Transition Network
Sarah coordinates the Transition Network, a charitable organisation who aim to inspire, encourage, connect, support and train communities as they create initiatives that rebuild resilience and reduce CO2 emissions. Sarah has had a varied public service career in housing, criminal justice and rural development.
Further speaker TBC

Tickets: £10 | RGS-IBG members £7
Book online or contact the RGS-IBG events office:
T 0207 591 3100 E events@rgs.org
Twitter: @21cc
Speaker(s):

Roger Harrabin | talks
Sarah McAdam | talks
Professor Frans Berkhout | talks


Date and Time:

10 November 2015 at 7:00 pm

Duration:


1 hour 30 minutes

Venue:


The Royal Geographical Society
1 Kensington Gove
London
SW7 2AR
02075913100
http://www.rgs.org/HomePage.htm

More at The Royal Geographical Society...

Tickets:

£10 (£7 RGS-IBG members)

Available from:

Book online: http://www.rgs.org/WhatsOn/21st+Century+Challenges/Ready+for+impact.htm
Call: 0207 591 3100
Email: events@rgs.org

Additional Information:

Doors open at 18:00. A bar with be available before and after the event.

The event takes place in the Ondaatje lecture theatre.
Register to tell a friend about this lecture.
Comments
If you would like to comment about this lecture, please register here.