The Mystery of the Great Pyramid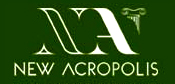 A huge number of books have been written about the Great Pyramid. The current tendency of most Egyptologists and historians is to try to explain away the enigmas and pretend there is no mystery to be solved.
However, if we look at it from an engineering perspective, we are faced with the conclusion that we simply don't know how this great monument was built.
This talk, given by practising engineer Florimond Krins, does not intend to produce a new theory on how the Great Pyramid was built, but simply, by examining the different theories on offer, to show that this last surviving wonder of the ancient world still remains a mystery.
Register to tell a friend about this lecture.
Comments
If you would like to comment about this lecture, please register here.