Storm Clouds Over the Countryside: What Future for Rural England?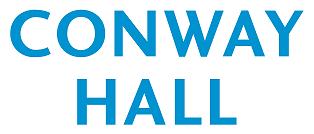 Talk and discussion led by John Iles and Neil Sinden.
Talk and discussion led by John Iles and Neil Sinden.
This talk will outline the ominous threats to the English countryside from unsustainable and unplanned development, and look for signs of hope. It will examine the growing pressures for housing development, food production, the changing character of the landscape and rural economy, the relationship between town and country, and how we can reconcile conflicting objectives for the use of land, one of our most important natural resources. These issues will be illuminated by an exploration of recent land management activities in and around Ruskinland in the Wyre Forest, the largest contiguous area of ancient woodland in England.
Following on from a career in environmental management and regeneration, John Iles moved to Uncllys Farm in the heart of the Wyre Forest in 2004. He a have brought the farm back to life through establishing a 50+ herd of pedigree Dexter cattle to ensure that valuable wildflower meadows continue to flourish, and by replanting and restoring the traditional orchards? He established the Ruskin Studio which is used as a training centre for teaching arts and crafts.
Neil Sinden recently stepped down as Policy and Campaigns Director at the Campaign to Protect Rural England, a leading environmental charity. For over 10 years he spearheaded CPRE's campaigns to influence Government planning reforms, promote improvements in housing policies, and protect the beauty, diversity and tranquility of the English countryside. He recently moved from London to St George's Farm in the Wyre Forest to work with John Iles to develop and realise the vision for Ruskinland.
Doors 10.30. Entry £3, £2 concs./free to Conway Hall Ethical Society members.
Tea, coffee & biscuits will be available.
Register to tell a friend about this lecture.
Comments
If you would like to comment about this lecture, please register here.