Beat the 'Blue Monday Blues': Lessons From Mindfulness and Positive Psychology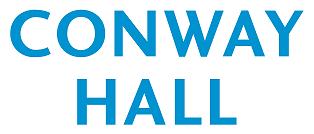 Talk by Elvis Langley.
What does positive psychology and mindfulness have to teach us about happiness and well-being? Is the way we approach happiness effective, or even rational? How in control of our own happiness are we?
January 25th, 'Blue Monday', is meant to be the most depressing day of the year. It's a concept based on terrible research. On the eve of Blue Monday, Elvis Langley will look at some findings (from good research) into what makes us truly happy.
Along the way we will try out a few experiments into happiness and (hopefully) enjoy the process.
Elvis Langley has worked for over 15 years to help people find practical ways toward a happier life. During this time he has worked in the voluntary and mental health sectors in clinical, management and training capacities.
In recent years Elvis co-founded a drug and alcohol recovery community in Kingston and has also co-designed and set up mentoring and training services across London including working with ex-offenders leaving Brixton prison. He is working towards a Doctorate in Counselling Psychology and Psychotherapy and has a regular mindfulness practice.
Doors 10.30. Entry £3, £2 concs./free to Conway Hall Ethical Society members.
Tea, coffee & biscuits will be available.
Register to tell a friend about this lecture.
Comments
If you would like to comment about this lecture, please register here.