Iamblichus' Exhortation to Philosophy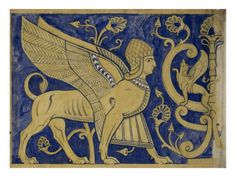 If wisdom is the doorway to happiness, then philosophy (literally "the love of wisdom") is the key: an exploration.
Iamblichus' Exhortation to Philosophy
Iamblichus (about 245-325 AD) was a very important link in the golden chain of philosopher-sages of the Platonic tradition. His profound understanding of the mysteries of the human condition and our place in the universe drew not only on the long Platonic tradition but also on his knowledge of the traditions that flourished alongside the Greek world - Syrian, Chaldean and Egyptian. He wrote extensively on Platonic and Pythagorean teachings and encompassed both introductory and extremely advanced approaches to philosophy. In his small work The Exhortation to Philosophy he writes for the newcomer to philosophy about the need for wisdom, and how only the possession of wisdom will allow us to be happy. We'll read from chapter five of this work and spend an hour or so discussing the issues which arise from it - perhaps seeing that although couched in simple language and using elementary concepts, nevertheless there are profound depths to what he has to say to us.
No previous experience of formal philosophy is required.
Entrance in free, but donations between £3-5 will be welcomed.
A PDF download of the extract we will be reading is available on our website together with further details of this and other Prometheus Trust's activities: www.prometheustrust.co.uk (the PDF is on the "London Monday Evenings" page.)
Register to tell a friend about this lecture.
Comments
If you would like to comment about this lecture, please register here.