Energy for all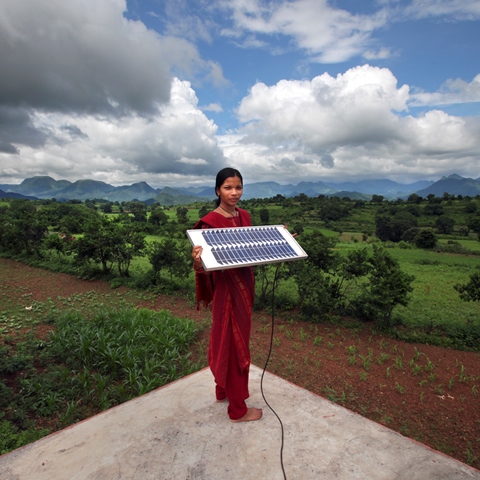 Join us at the Royal Geographical Society (with IBG) for a panel discussion focusing on integration in an age of diversity. Hear from expert speakers and share your views.
More than a billion people live without electricity for lighting, cooking, heating, refrigeration, communication and transport. 2050, how can we help the world's poorest communities gain access to a reliable, affordable and sustainable energy supply?
Join us to hear inspirational stories of local entrepreneurship, find out more about how access is changing around the world, and share ideas of how we can make energy for all a reality.
Speakers:
Dr Simon Bransfield-Garth, CEO, Azuri Technologies
Sarah Best, Senior researcher, International Institute for Environment and Development (IIED)
Anna Halpern-Lande, Senior Venture Principal, Shell Technology Ventures

Tickets: £10 | RGS-IBG members £7 | Students £5
Book online or contact the RGS-IBG events office:
T 0207 591 3100 E events@rgs.org
Twitter: @21cc
www.21stcenturychallenges.org
Venue
Royal Geographical Society (with IBG)
1 Kensington Gore
London
SW7 2AR
Photo © Abbie Trayler-Smith / Panos Pictures / Department for International Development
Speaker(s):

Sarah Best | talks
Dr Simon Bransfield-Garth | talks
Anna Halpern-Lande | talks


Date and Time:

15 March 2015 at 6:30 pm

Duration:


1 hour 30 minutes

Venue:


The Royal Geographical Society
1 Kensington Gove
London
SW7 2AR
02075913100
http://www.rgs.org/HomePage.htm

More at The Royal Geographical Society...

Tickets:

£10 (£7 RGS-IBG members), £5 Students

Available from:

Book online: http://www.rgs.org/WhatsOn/Discussions+and+interviews.htm
Call: 0207 591 3100
Email: events@rgs.org

Additional Information:

Doors open at 17:30. A bar with be available before and after the event.

The event takes place in the Ondaatje lecture theatre.
Register to tell a friend about this lecture.
Comments
If you would like to comment about this lecture, please register here.