Mind - best friend or worst enemy?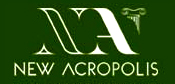 This short course (3 Wednesdays evenings) will explore the mind and mind-related topics such as consciousness, imagination, creativity and meditation.
The course will also look at collective mindsets and paradigm shifts throughout history. Each evening will consist of both theory and practical exercises.
Programme:
Mon 1 Feb: How our mind creates our experience of reality. Mindsets: what they are and how they work. Learning to see things differently.
Mon 8 Feb: How to develop our innate creativity. Imagination and the ability to create what does not yet exist. How to cultivate and further our mind.
Mon 15 Feb: Consciousness and self-awareness. Meditation and its different interpretations and practices. The stages of inner awakening according to Tibetan Buddhism.
Price is for the whole course.
Register to tell a friend about this lecture.
Comments
If you would like to comment about this lecture, please register here.