"Compassion: Nice Idea or Urgent Global Imperative?"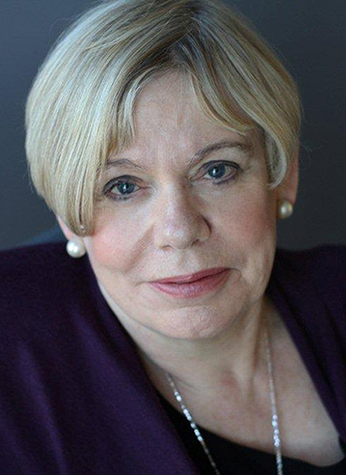 The noted scholar, religious author, journalist, and campaigner for compassion, Karen Armstrong, will deliver New Unity's Richard Price Memorial Lecture. Doors Open 5.30pm.
KAREN ARMSTRONG is the author of numerous books on religious affairs ~ including A History of God, The Battle for God, Holy War, Islam: A Short History, The Great Transformation, The Bible: the Biography, The Case for God, and Twelve Steps to a Compassionate Life, and Fields of Blood: Religion and the History of Violence. She has also written two memoirs, Through the Narrow Gate and The Spiral Staircase. Her work has been translated into over fifty languages. She has addressed members of the U.S. Congress on three occasions, lectured to policy makers at the U.S. State and Defence Departments; participated in the World Economic Forum; addressed the Council on Foreign Relations in Washington and New York, is an ambassador for the UN Alliance of Civilizations, and speaks regularly in Muslim countries, most notably in Pakistan, Malaysia, Singapore, Turkey and Indonesia.
In 2007, Ms. Armstrong was awarded a medal by the Egyptian government for her services to Islam, under the auspices of the prestigious Al-Azhar madrassah, the first foreigner to have been awarded this decoration. She was presented with the Four Freedoms Medal for Freedom of Worship by the Franklin & Eleanor Roosevelt Institute and the Dr. Leopold Lucas Prize at Tubingen University, in 2009. In 2013, she was the inaugural recipient of the British Academy Nayef Al-Rodhan Prize for improving transcultural understanding, and received the Gandhi/King/Ikeda Prize for Community Builders in the Martin Luther King Memorial Chapel in Atlanta in 2014. In June, 2015 Karen Armstrong was named to the O.B.E. in the Queen's Birthday Honours list. She is a Trustee of the British Museum and a Fellow of the Royal Academy of Literature.
In February, 2008, she was awarded the TED Prize for her vision of a Charter for Compassion (www.charterforcompassion.org), which was crafted by leading thinkers in six of the world's religions as a cooperative effort to restore not only compassionate thinking but, more importantly, compassionate action to the centre of moral and political life. The Charter for Compassion is now being implemented practically, realistically and creatively in countries, cities, schools and religious communities throughout the world
Speaker(s):

Date and Time:

19 March 2016 at 6:00 pm

Duration:


2 hours

Venue:


New Unity (Unitarian Church)
277a Upper Street
Islington
London
N1 2TZ
07950331252
http://www.new-unity.org/

More at New Unity (Unitarian Church)...

Tickets:

£20 and £10 Concessions

Available from:

http://www.eventbrite.co.uk/e/karen-armstrong-compassion-nice-idea-or-urgent-global-imperative-tickets-21259696324?utm_campaign=new_event_email&utm_medium=email&utm_source=eb_email&utm_term=viewmyevent_button

Additional Information:

Refreshments will be available.
Register to tell a friend about this lecture.
Comments
If you would like to comment about this lecture, please register here.