Fairytales for Grown-ups: The Homing Stone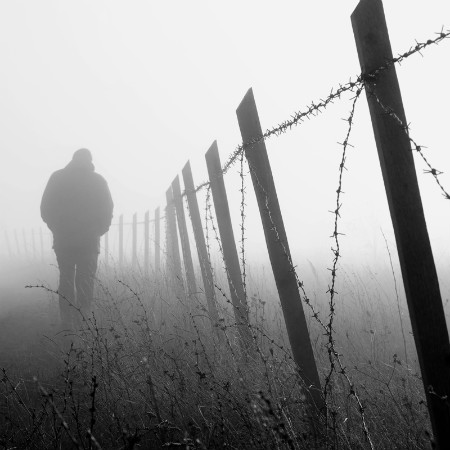 True story of a young Arthur Ransome - lover, spy, and story-collector - by his great-nephew, storyteller Hugh Lupton.
Arthur Ransome is best known as the author of Swallows and Amazons. What is less well known is that as a young man he went to Russia as a journalist, was swept into the maelstrom of the Revolution, collected a rich mass of fairytales, and became a spy! During the 6 years he lived in Moscow he played chess with Lenin and fell in love with Trotsky's secretary, Evgenia Shelepina.
Through history, legend, and fairytale, Hugh Lupton's Praise Song for his great uncle tells of the extraordinary story of Arthur and Evgenia's escape through Estonia on horse and cart - with a stone from Peel Island on Lake Coniston in Arthur's pocket, and the knowledge that if caught, they would both be shot.
As the boundaries between fairytale and reality twist and fade, our various heroes put their faith in talking horses, a utopian future, and the power of a stone talisman to get them home.
'A master storyteller' The Times
HUGH LUPTON is the poet of the storytelling world. His distinctive style focuses on richly crafted use of the English language. An award winning performer and writer, he has collaborated widely with singers and musicians, and in 2005, he won the Classical Association prize for 'the most significant contribution to the public understanding of the classics' with Daniel Morden. And behind all that beautiful English poetry lurks a wicked sense of humour...
Suitable for adults (14+)
Register to tell a friend about this lecture.
Comments
If you would like to comment about this lecture, please register here.