'Inglorious: conflict in the Uplands' with Mark Avery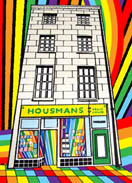 Conservationist Mark Avery exposes the illegal killing of wildlife and the damage done to local ecology caused by the ritualised annual slaughter of grouse.
Driven grouse shooting, where flocks of Red Grouse are chased by lines of beaters so that they fly over lines of 'guns that shoot the fast-flying birds, is a peculiarly British fieldsport. It is also peculiarly British in that it is deeply rooted in the British class system. This multi-million pound business dominates the hills of the north of England the Pennines, the North Yorkshire Moors, the Cheviots and throughout Scotland. Grouse shooting is big business. VERY big business And backed by powerful, wealthy lobbying groups, its tendrils run throughout British society.Â
Inglorious makes the case for banning driven grouse shooting. The facts and arguments are presented fairly but the author, Mark Avery, states from the start why he has, after many years of soul-searching, come down in favour of an outright ban.
There is too much illegal killing of wildlife, such as Buzzards, Golden Eagles, and, most egregiously of all, Hen Harriers; and, as a land use, it wrecks the ecology of the hills. However, grouse shooting is economically important, and it is a great British tradition. All of these, and other points of view, are given fair and detailed treatment and analysis and the author talks to a range of people on different sides of the debate.
The book also sets out Avery's campaign with Chris Packham to gain support for the proposal to ban grouse shooting, culminating in 'Hen Harrier Day', timed to coincide with the 'Glorious' 12th.
Ever-controversial, Mark Avery is guaranteed to stir up a debate about fieldsports, the countryside and big business in a book that all British conservationists will want to read.
"Pacy and passionate, this is nature writing that insists you sit up and take note." –Stephanie Cross, The Lady
"This is a book you must read whether or not you support such shooting." -Highland News Group
"A powerful indictment of the grouse-shooting industry and its illegal shooting and propaganda war against the hen harrier." –Stephen Moss, The Guardian
"Mr Avery writes with a light touch and endearing self-depreciation. He's passionate (obsessed?) about the hen harrier." –Country Life
"No other book this year put the cat amongst the pigeons (or rather, the game birds) like Avery's impassioned investigation into driven grouse shooting and its impact on moorland ecology." –The Times
Mark Avery is a scientist by training and a naturalist by inclination, who writes about and comments on environmental issues. Mark worked for the RSPB for 25 years before standing down in April 2011; he was the RSPB's Conservation Director for nearly 13 years. Mark lives in rural Northamptonshire.
Speaker(s):

Dr Mark Avery | talks


Date and Time:

20 April 2016 at 7:00 pm

Duration:


1 hour

Venue:


Housmans Bookshop
5 Caledonian Road
King's Cross
London
N1 9DX
020 7837 4473
http://www.housmans.com/

More at Housmans Bookshop...

Tickets:

Entry £3, redeemable against any purchase

Available from:
Register to tell a friend about this lecture.
Comments
If you would like to comment about this lecture, please register here.