Living with Whole Intelligence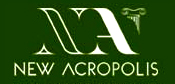 Malcolm Parlett, author of the book Future Sense, will introduce a different-from-usual view of human competence – emphasising our "Whole Intelligence" (or whi, pronounced as "whee").
This notion opens a door to considering what Gaia, or Mother Earth, cries out for: what she requires from her most turbulent and unruly species – also (supposedly) the most gifted and accomplished one. After describing five dimensions of whole intelligence, which the author believes are all necessary if human beings are to survive, evolve and thrive, we will actively sample and practise each of the five dimensions and discuss how we can contribute towards a world shift in consciousness.
Malcolm Parlett PhD is a lifelong 'natural history' style-observer of human beings in their institutional and family environments, and a retired Gestalt psychotherapist, who now coaches, mentors and teaches, including about the Five Explorations of Whole Intelligence. He lives in Oxford.
Register to tell a friend about this lecture.
Comments
If you would like to comment about this lecture, please register here.