London Thinks: Thinking the Unthinkable – The NHS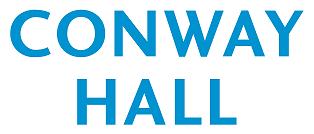 Tim Knox and Nick Cohen debate the state of the NHS.
Let's get real. Whatever the mantra they spout forth, politicians from all the main political parties, other than the left, embrace the need for greater private sector involvement in our health and social care services. Every politician understands these services are in dire need of top-rate management, discipline and levels of investment. Otherwise our ageing population and unhealthy lifestyles, proliferation of chronic diseases and increasing expectations will send these critical services into melt-down.
The NHS already flounders near the bottom of international leagues tables in the treatment of critical conditions. The outcomes for those with lower incomes are particularly poor. So it should be appropriate to consider whether there are other models which we can consider. After all, the staunchest defenders of the NHS must admit that it is a system that is so admired that no other country has copied it.
If greater private involvement is the answer, can innovative regulatory and financial structures be envisaged that overcome understandable concerns of the profit-motive driving such a basic need in all of us? Can new technology be used to promote, via financial incentives, healthy lifestyles and reduce expensive medical treatment? Can we handle end-of-life scenarios a whole lot better?
And should the appointment of a Royal Commission on the long-term future of the NHS be the first step in considering the need and purpose of reform. Any changes would require at least some cross-party support and some long-term thinking.
In this provocative and timely event Tim Knox – Director of the renowned Think Tank, the Centre for Policy Studies – will address this controversial topic head-on. Is it possible to profoundly rethink our emotional support of the NHS and to bring about a revolution in health and social care in the UK?
Before his appointment as Director of the Centre for Policy Studies, Tim Knox was the Editor at the CPS – a position in which he was responsible for publishing papers by every Conservative leader since Mrs Thatcher as well as by hundreds of leading academics and opinion formers. Before joining the CPS, he was a successful business leader in Budapest and London.
This event will be chaired by Nick Cohen.
Nick Cohen was born in Stockport in 1961. He was educated at Altrincham Grammar School for Boys and Hertford College, Oxford. He began working as a journalist at the Sutton Coldfield News and moved on to the Birmingham Post & Mail, Independent and the Observer, where he has been a columnist since 1996.
He has published two collections of journalism, Cruel Britannia and Waiting for the Etonians. Pretty Straight Guys was a full length book on Britain in the Blair bubble. Two other full length books followed: What's Left? on reactionary strains in left-wing politics, and You Can't Read This Book on 21st century censorship.
Speaker(s):

Date and Time:

16 June 2016 at 7:30 pm

Duration:


1 hour 30 minutes

Venue:


Conway Hall
Conway Hall
25 Red Lion Square
London
WC1R 4RL
0207 242 8034
http://www.conwayhall.org.uk/

More at Conway Hall...

Tickets:

£5-£10

Available from:

http://londonthinksnhs.eventbrite.co.uk/
Register to tell a friend about this lecture.
Comments
If you would like to comment about this lecture, please register here.