Sex and Prostitution: Chalk and Cheese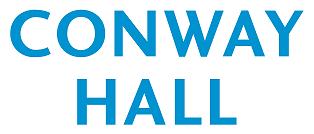 Janice Williams will take us through the Nordic Model for dealing with prostitution?
What is the Nordic Model for dealing with prostitution? Why have Sweden, Norway, South Korea, Northern Ireland and France gone down this route? Should it be implemented in the UK?
Why do we describe what happens in prostitution as sex? Survivors describe it as paid abuse.
Who benefits from the multi-billion dollar sex trade and who is harmed? Who picks up the cost of that harm? Is prostitution compatible with human rights when 70% of those selling sexual access to their bodies started suffering sexual abuse as children, 75% have been homeless and 89% want to leave?'
Campaigner and activist Janice Williams will take us through this highly controversial topic.
Janice Williams has degrees in Classics and Psychology, and after a religious episode lasting into her 30s had a reverse 'road to Damascus' experience with Clare Short's No More Page 3 campaign and became an active feminist.
Jan has done many jobs including a consultancy manager for a charity and is currently a tour manager, family coach and Humanist Funeral Celebrant. She is a veteran of the Campaign Against Pornography and Object, an organisation which campaigns against media sexism. It achieved a law change on prostitution, got Lads' Mags shrink-wrapped on shop shelves and gave evidence on media sexism to the Leveson Enquiry. Jan now also works with the new campaigning group Nordic Model Now.
Doors 10.30. Entry £3, £2 concessions/(free to Conway Hall Ethical Society members – no tickets needed).
Brockway Room (Ground floor).
Tea, coffee & biscuits will be available.
Speaker(s):

Janice Williams | talks


Date and Time:

19 June 2016 at 11:00 am

Duration:


1 hour 30 minutes

Venue:


Conway Hall
Conway Hall
25 Red Lion Square
London
WC1R 4RL
0207 242 8034
http://www.conwayhall.org.uk/

More at Conway Hall...

Tickets:

£0-£3

Available from:

http://bpt.me/2558673

Additional Information:

Free for members
Register to tell a friend about this lecture.
Comments
If you would like to comment about this lecture, please register here.