Is Utopia within Reach?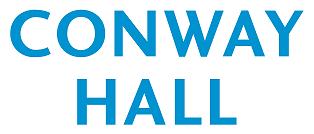 Reggie Adams will share with us a unique new view of the world and an approach to maximizing human well-being.
There is perhaps an underlining and as yet, unnamed emerging ideology for the 21st century that we, in the most part, could collectively agree upon. It is called Political Humanism. This unsurprisingly embraces a range of ideas for a better system of governance, but more poignantly the originator of this new philosophy, Reggie Adams, has developed realistic routes to achieving this highly desired state of existence.
He will share with us a unique new view of the world and an approach to maximizing human wellbeing. He advocates rallying around this position, ultimately to replace the current left/right wing paradigm of political thought.
Come and be intrigued by this potentially world-changing set of ideas.
Reggie Adams is a very 21st century political philosopher, a blogger, campaigner and author. His book, Now Utopia, sets out a vision for a better future based on what he believes to be the emerging ideology of our time, 'Political Humanism'. His work has become the basis for The Humanist Party's Manifesto and he is co-designer of MagnaSocia – an online platform for Direct Democracy. A former nightclub owner turned business consultant, he is an established playwright as well as an artist and musician.
Doors 10.30. Start 11.00
Entry £3, £2 concs./free to Conway Hall Ethical Society members (no tickets needed).
Brockway Room (Ground floor).
Tea, coffee & biscuits will be available.
Speaker(s):

Reggie Adams | talks


Date and Time:

26 June 2016 at 11:00 am

Duration:


1 hour 30 minutes

Venue:


Conway Hall
Conway Hall
25 Red Lion Square
London
WC1R 4RL
0207 242 8034
http://www.conwayhall.org.uk/

More at Conway Hall...

Tickets:

£0-£3

Available from:

http://bpt.me/2558198

Additional Information:

Free for members
Register to tell a friend about this lecture.
Comments
If you would like to comment about this lecture, please register here.