London Thinks – Is Addiction a Disease?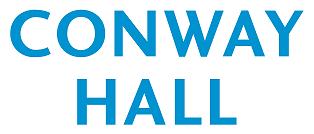 Prof Marc Lewis and Johann Hari present the fascinating stories of addiction and the war on drugs, along with neuroscientific explanations to explain why, despite what we are so often told, addiction is not a disease.
Marc Lewis and Johann Hari discuss the stories of addiction and the war on drugs. Does the disease model do more harm than good – both to the research enterprise and to the lives of addicts themselves? He also will argue that recovery from addiction is indeed possible.
Prof Marc Lewis is Professor of Development Psychology at Radboud University in the Netherlands. He is the author of Memoirs of an Addicted Brain. His new book is The Biology of Desire: Why Addiction is Not a Disease, and it has already stirred controversy among addicts, their families, and treatment providers. Lewis claims that the scientific facts don't support the disease model of addiction. Rather, addiction, like romantic love, develops through accelerated learning. Combining scientific views with intimate biographies of addicts who recovered, the book also shows how addiction can be overcome, through self-directed change in one's goals and perspectives.
Johann Hari has written for many of the world's leading newspapers and magazines, including the New York Times, Le Monde, the Guardian, the Los Angeles Times, the New Republic, the Nation, Slate, El Mundo, and the Sydney Morning Herald. He was a lead op-ed columnist for the Independent, one of Britain's leading newspapers, for nine years. He is the author of Chasing the Scream.
Speaker(s):

Date and Time:

13 July 2016 at 7:30 pm

Duration:


1 hour 30 minutes

Venue:


Conway Hall
Conway Hall
25 Red Lion Square
London
WC1R 4RL
0207 242 8034
http://www.conwayhall.org.uk/

More at Conway Hall...

Tickets:

£5 - £10

Available from:

https://conwayhall.org.uk/event/london-thinks-addiction-disease/
Register to tell a friend about this lecture.
Comments
If you would like to comment about this lecture, please register here.