A Bird Photographer's London: Should London be promoted as a wildlife destination?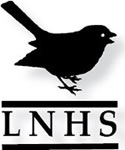 London is one of the best capitals in the world for bird photographers. Come and find out why.
London provides a rich variety of habitats from oak woodland to freshwater wetlands to tidal marsh. Complemented by good public transport links, a superb network of nature reserves, a first-rate visitor infrastructure and outstanding facilities for bird photographers (with a multiplicity of hides at each reserve), should wildlife enthusiasts from around the world be heading to London? With around 200 species recorded annually, London offers year-round photographic opportunities at nature reserves and parks within easy reach of the city centre which often allow photographers much closer encounters with wildlife than they would enjoy in less populated areas, making it one of the best capitals for bird photographers.
Register to tell a friend about this lecture.
Comments
If you would like to comment about this lecture, please register here.