Birding Trinidad & Tobago from the Asa Wright Nature Centre.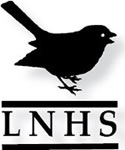 An introduction to the conservation work of the Asa Wright Nature Centre and the birds and wildlife of Trinidad & Tobago.
Martyn Kenefick, (senior author of Helm's Birds of Trinidad & Tobago) oversees biodiversity monitoring at the Asa Wright Nature Centre, one of the Caribbean's first conservation centres. This not-for-profit trust ploughs eco-tourism revenue into its mission to 'protect part of the Arima Valley in a natural state and to create a conservation and study area for the protection of wildlife and for the enjoyment of all'. Trinidad & Tobago is home to 482 species of bird, 68 different bats, 45 snakes, 765 butterflies and close to 3,500 moths, and all important birding sites in the region are accessible from the AWNC, itself set in 300 acres of forest and home to more than 170 bird species. The islands really are an introduction to the natural history of South America and Martyn will guide us through this fascinating area and the AWNC's vital conservation work.
Register to tell a friend about this lecture.
Comments
If you would like to comment about this lecture, please register here.