Economics As If People Mattered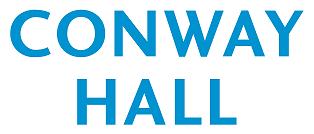 We will consider whether the 21st Century needs a "new economics" for a sustainable future.
An event on Ethics & Politics where we will be discussing "Economics As If People Mattered" and will be held in collaboration with the GlobalNet21. Here we will consider whether the 21st Century needs a "new economics" for a sustainable future. Many people are disillusioned with the state of modern economics for a number of reasons. Some argue that it is based too much on wealth creation and not sustainability whilst others argue that it is a discipline with no ethical base.
However there are some who believe that we need to develop a new economics as if people mattered – an economics with an ethical foundation.
In this meeting we hope to explore with our guest speakers what this new economics might be and how it differs to the conventional view of economics that has dominated our public life. Speakers include:
Dr Hugh Atkinson is Senior Lecturer in Political Science. His teaching specialisms are in British, European and American Politics and the Politics of Sustainability and Climate Change. He teaches modules at both undergraduate and postgraduate level and supervises PhD students in his specialist areas of local democracy, sustainability and climate change.
Clive Menzies is a political economist, editor and communicator at Critical Thinking at the Free University. Critical Thinking is an apolitical, collaborative research and education project that analyses the current political economy to identify fundamental flaws and potential levers for change. The organisation aims to understand the historical context of issues from different perspectives and their current and future impacts on social cohesion, inequality, individual liberty and civilisation as we know it. Critical Thinking has developed a unified theory of political economy and has formulated a prescription for action to create a freer, fairer world. Laurie MacFarlane is part of the Economy and Finance team of the New Economic Foundation (nef.). He is an economist whose work focuses on reforming the financial sector and the economy to align with long term interests of society. Most recently his work has focused on putting meaningful banking reform on the UK agenda, and he is also working on a joint-project examining options for monetary reform in collaboration with Copenhagen Business School. He has a particular interest in analysing the links between UK housing crisis, the finance system and inequality.
These meetings on Ethics & Politics are a collaboration between The Ethical Society at Conway Hall and GlobalNet21 and designed to encourage us to consider the ethical implications of our actions and decisions both individually and collectively.
Speaker(s):

Date and Time:

27 July 2016 at 6:30 pm

Duration:


1 hour 30 minutes

Venue:


Conway Hall
Conway Hall
25 Red Lion Square
London
WC1R 4RL
0207 242 8034
http://www.conwayhall.org.uk/

More at Conway Hall...

Tickets:

Free

Available from:

http://www.meetup.com/ConwayHall/events/232173931/
Register to tell a friend about this lecture.
Comments
If you would like to comment about this lecture, please register here.