The life and afterlife of bog-moss: why it matters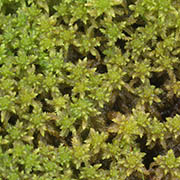 The Valedictory Lecture of R.S. 'Dicky' Clymo
1. In life, the bog moss (Sphagnum) covers about 3 % of the Earth's land surface, and is far and away the most successful and important moss. Why? It flourishes on starvation rations of nitrogen and phosphorus, thrives with its feet in water, and makes that water acid. This unique combination of abilities enables it to exclude most other plants.
2. In death, the moss decays unusually slowly and its remains are the main constituents of peat, which has been accumulating in the current interglacial period for 5000 to 10 000 years. There is about as much carbon locked up in peat as there is in the atmosphere. Peat forms about 1/4 of all the organic carbon on the Earth's land surface (in trees, grasslands, soils, and peat). What happens as global temperatures rise is an important question.
Register to tell a friend about this lecture.
Comments
If you would like to comment about this lecture, please register here.