My neighbour, Godís gift with Sam Wells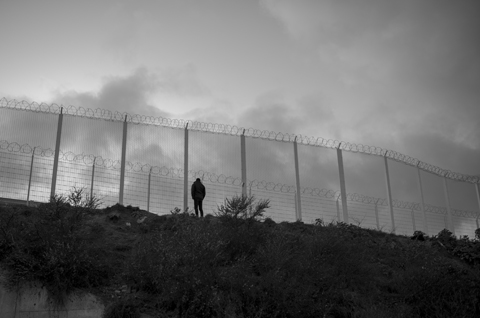 With increasing division in the UK, renowned theologians and and practitioners examine the crucial question: Who is my neighbour?
With the UK voting to leave the European Union and with increasing division, xenophobia, and confusion over future national and international relationships, the St Martin-in-the-Fields Autumn Lecture Series examines the crucial question: Who is my Neighbour?
What does the Christian commandment to love one's neighbour as oneself actually mean for us today. Lectures by renowned theologians and practitioners will reflect on this subject in relation to issues of ecology, immigration, fear and discrimination, the present political climate both in UK, Europe and the USA. We also contemplate how that the lives of our poorest neighbours may in fact be God's gift to us as a church and as a nation.
Entry is free and open to all.
Speaker:
The Revd Dr Sam Wells is the Vicar of St Martin-in-the-Fields, and a widely-known preacher, pastor, writer, broadcaster, and theologian. He has served as a Church of England parish priest for 18 years – 10 of those in urban priority areas. He also spent 7 years in North Carolina, where he was Dean of Duke University Chapel. Sam is also Visiting Professor of Christian Ethics at King's College, London. He has published 25 books, including academic studies and textbooks in Christian ethics, explorations of social mission, intercessory prayer and Anglican faith, and four collections of sermons. His most recent book is How Then Shall We Live.
Speaker(s):

Revd Dr Sam Wells | talks


Date and Time:

14 November 2016 at 7:00 pm

Duration:


2 hours

Venue:


St Martin-in-the-Fields
Trafalgar Square
London
WC2N 4JJ
020 7766 1100
http://www.smitf.org

More at St Martin-in-the-Fields...

Tickets:

Free

Available from:

https://www.eventbrite.co.uk/e/sam-wells-my-neighbour-gods-gift-tickets-26346256362
Register to tell a friend about this lecture.
Comments
If you would like to comment about this lecture, please register here.